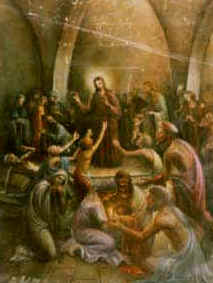 "Jesus Christ is treating the people" by artist Vladimir
Artist Vladimir Mnev was born in Moscow . He is considered to be one of the best artists, specializing in painting Christian icons and classic portraits. He has got high education in two fields: the first in Physics (Moscow Physical Technical institute) and the second in "Fine arts" college. Studying the Bible gave to the artist new ideas for designs and creating mosaic illustrations to Bible .Together with artist Youlia they inlaid mosaics on the walls of the Church of Saint John the Baptist (situated on the original place of his birth ) in Jerusalem for Gorny convent of the Russian ecclesiastical mission in Jerusalem.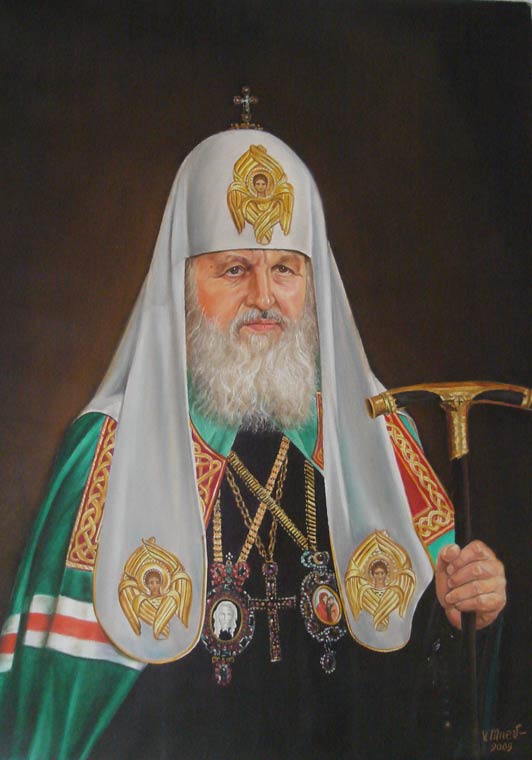 Portrait of the Russian Patriarch Kirill oil painting by artist Mnev Vladimir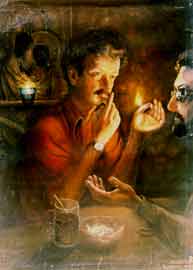 "Conversation" - Self portrait of the Artist together with his Friend
"The Last supper of Jesus Christ" original painting
"The tomb of Rachel" modern
"Armenian church in Jerusalem"